Michael C. Donato, DPM
Fredericksburg, VA Podiatrist
Rappahannock Foot & Ankle Specialists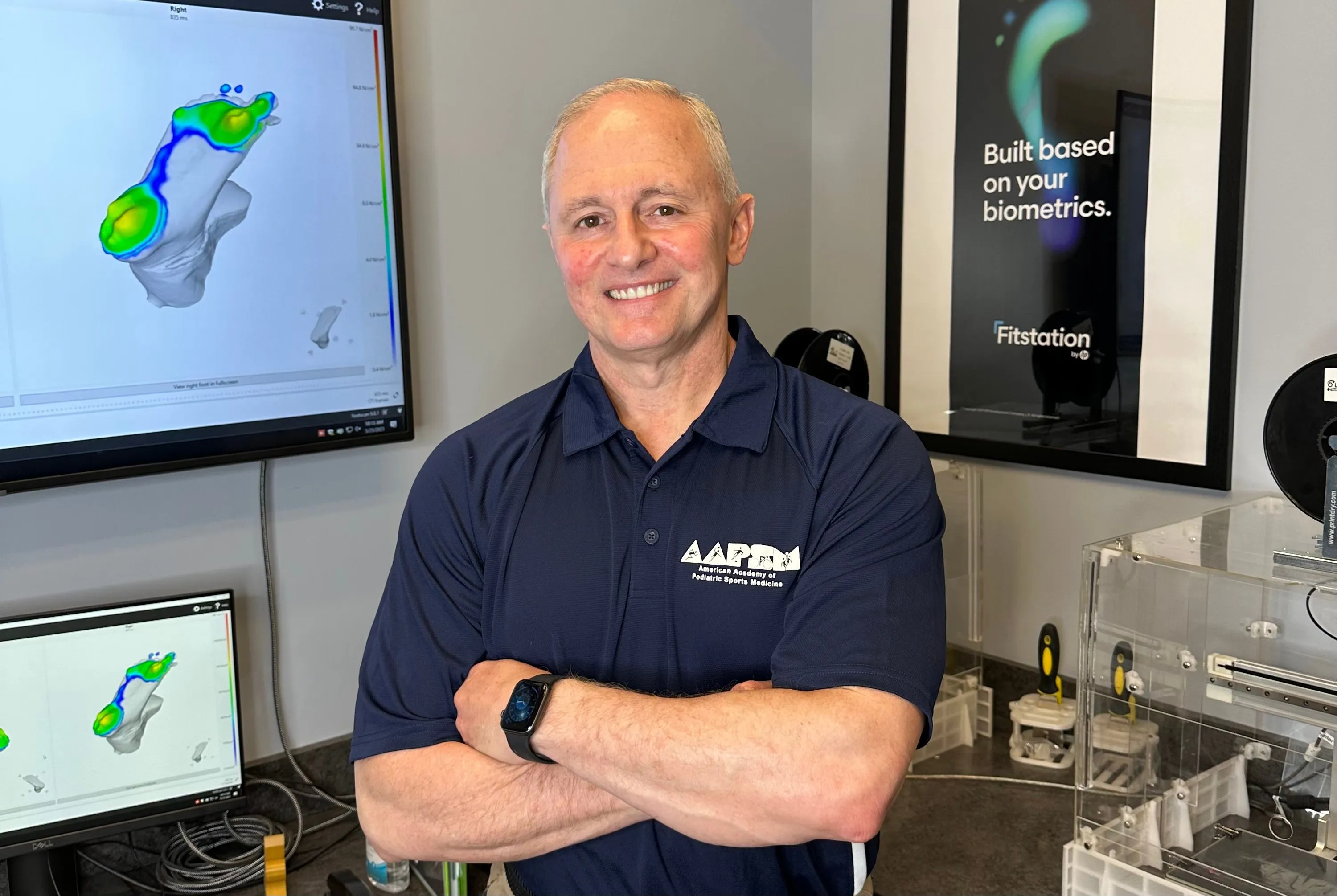 Dr. Michael Donato, a dedicated podiatrist and co-owner of Rappahannock Foot & Ankle Specialists. Since joining the practice in 2002, Dr. Donato has combined his impressive educational background, with an A.B. in Economics from Princeton University and a Doctor of Podiatric Medicine degree from California College of Podiatric Medicine, with a deep-seated dedication to patient care. His commitment to excellence in podiatry is evident in his extensive post-graduate training—a rigorous three-year residency in both Podiatric Surgery and Primary Podiatric Medicine at the Yale-New Haven Hospital - VA Healthcare System in West Haven, CT.
Dr. Donato's impressive list of professional accolades includes his status as a Fellow of the American Academy of Podiatric Sports Medicine, and his attainment of a Certificate of Added Qualifications in Sports Medicine (CAQ-SM) from the American Board of Podiatric Medicine. He is also a proud Fellow of the American College of Foot & Ankle Surgeons; a Diplomate of the American Board of Foot and Ankle Surgery, with board certification in Foot, and Rearfoot Reconstructive/Ankle Surgery; a Fellow of the American Professional Wound Care Association; and an active member of both the American Podiatric Medical Association and the Virginia Podiatric Medical Association.
In his practice, primarily based out of Fredericksburg, Virginia Dr. Donato holds privileges at several medical facilities including Mary Washington Hospital, Stafford Hospital Center, Surgi-Center of Central Virginia, and Fredericksburg Ambulatory Surgery Center. His excellence in podiatric medicine has been recognized repeatedly with accolades such as being named one of Northern Virginia Magazine's Top Doctors for four consecutive years, from 2015 to 2018.

Beyond his medical practice, Dr. Donato's passion for fostering optimal human performance shines through his work as an O2X human performance specialist. In this role, he shares his extensive knowledge on footwear selection and gait analysis with first responders, military personnel, and tactical athletes from elite organizations, ensuring they are equipped to perform at their peak - ensuring they are not just operationally ready but also safeguarded against foot and ankle injuries.
His involvement with the community is palpable; he's a familiar face at the Marine Corps Marathon, where he volunteers his medical expertise, and his love for hockey shines through as a USA Hockey level 4 coach, contributing to the next generation of athletes with the Piedmont Predator Youth Hockey Club.
An avid athlete himself, Dr. Donato is deeply involved in the sports community, regularly engaging in CrossFit and hockey. He competes in masters CrossFit competitions and plays in adult hockey tournaments, embodying the ethos of maintaining physical fitness and living an active lifestyle.
In essence, Dr. Michael Donato is more than a healthcare provider; he is a trusted member of the Fredericksburg community, a dedicated family man, and a professional who brings both heart and exceptional skill to his practice. His patients not only benefit from his extensive knowledge and compassionate care but also from the integrity and commitment that define him as a person and a podiatrist.

Listen to a conversation with Dr. Donato on a recent Podiatry Legends Podcast with Tyson Franklin